Wie wäre es, wenn Sie auf dem Weg ins Erzgebirge

noch ein paar interssante Zwischenstopps einlegen.
Sie finden eine Vielzahl von Freizeit- und Erlebniseinrichtungen wie auch intessante Metropolen an Ihrer Strecke, aus welcher Himmeslrichtung Sie auch immer kommen.

Machen sie Halt und runden Sie Ihre Reise ins Erzgebirge mit Kultur oder Fun noch ab!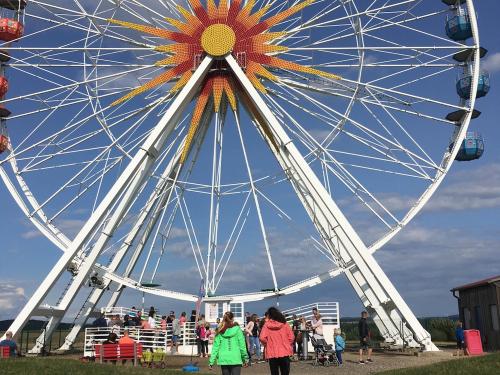 metropolises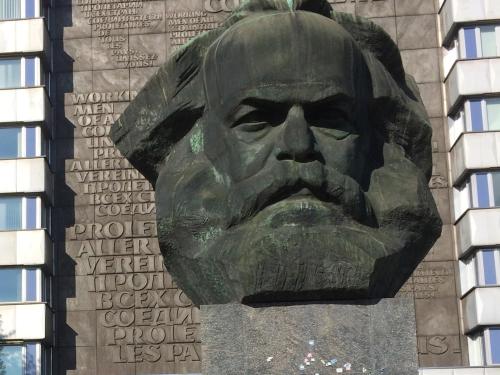 ☀ ️

🌨 Chemnitz about 75km / 1h 20min
            The city of modernity! Absolutely worth seeing    - the State Museum of
archeology
☀ ️

🌨 Dresden about 140km / 2h
           The Elbe metropolis Dresden is known across all lands. Sights like
the Frauenkirche, the Dresdner Zwinger, the promenade on the banks of the Elbe and the Dresdner
Altmarkt, where the Striezelmarkt is to be found before Christmas, characterizes the townscape
the Saxon state capital.
☀ ️

🌨 Prague about 140km / 2h
            Who has not heard of the Golden City on the Vltava? With  
            the majestically situated castle, the venerable Charles Bridge,
            the hourly bells at the Old Town Hall and the small streets   
            in the historic district Prague is probably one of the most beautiful capitals in Europe.
•    ☀ ️ 🌨 Leipzig - About 140km / 2h
Leipzig is involuntarily associated with Goethe's Faust. But not only Auerbachs
One should have seen basements, also the Gewandhaus, the canals, the city
the affectionate nickname, Venice of Saxonia, have guessed, the  
Völkerschlachtdenkmal and the Leipzig Zoo are among many others attractions
with which the city attracts your visitors.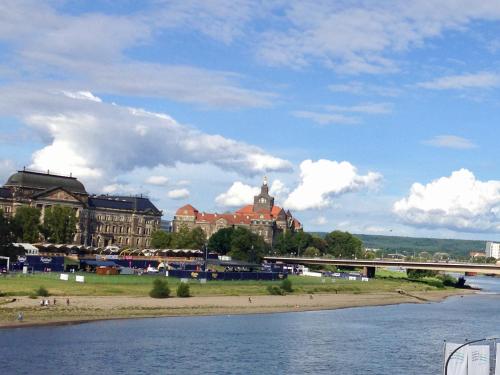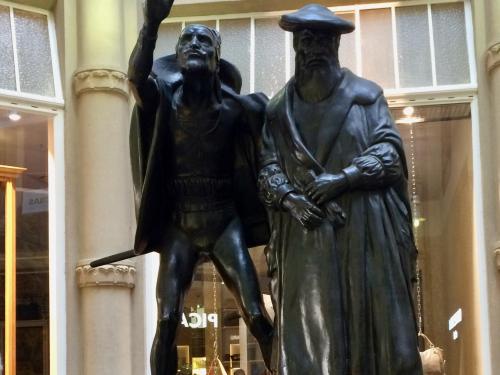 ☀️🌨❄️
Leipzig
- ca. 140km / 2h
Leipzig verbindet man unwillkürlich mit Goethes Faust. Aber nicht nun Auerbachs Keller sollte man gesehen haben, auch das Gewandhaus, die Kanäle, die der Stadt den liebevollen Beinamen, Venedig von Sachsen, eingebacht haben, das
Völkerschlachtdenkmal und der Leipziger Zoo sind unter vielen anderem. Attraktionen mit der die Stadt Ihre Besucher lockt.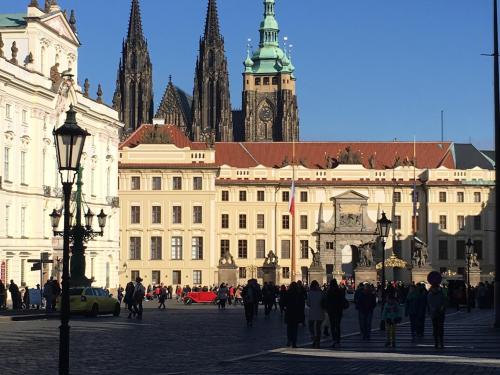 Wer hat nicht schon einmal von der Goldenen Stadt an der Moldau gehört? Mit der majestätisch über der Stadt gelegenen Burg, der ehrwürdigen Karlsbrücke, dem stündlichem Glöckenspiel am Altstädter Rathaus und den kleinen Gässchen im historischen Viertel ist Prag wohl eine der schönsten Hauptstädte Europas.