We are looking for...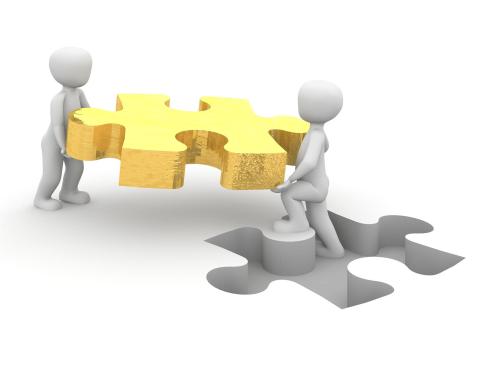 To further support our team, we are looking for dedicated and passionate employees in the following areas (immediate hiring, full time):
Assistant Manager / -in
Sales Representative / -in
Receptionist / -in
Chef / -in
Chef / cook
Restaurant Manager / -in
Waiter / -in
Accountant with hotel experience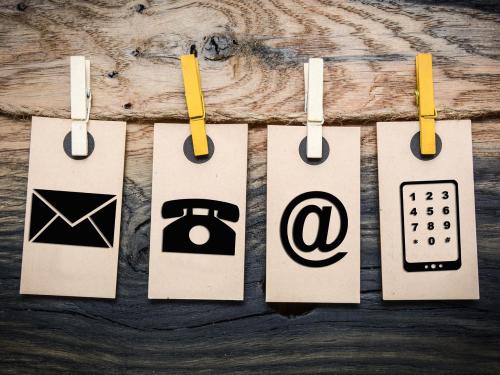 You love the work on and around the guest? We should get to know each other. We are looking forward to your compelling application.
Set up your meaningful applications:
Olaf Thimmig
Hotel manager
direktion@rathaushotels.de
Rathaushotels Oberwiesenthal
Market 15
09484 health resort Oberwiesenthal
Phone: 037348/105
Job descriptions:
DIRECTORATE (m / f)
For the management in our hotel, we are looking for an employee with knowledge in the organizational hotel process across all departments or the desire to learn this. Working hours require flexibility from a director's assistant.
We offer you an interesting and varied task in a young team.
Your tasks
Active participation and support in operational and business workflows
Control, coordination and optimization of hotel departments
Support in employee management
Planning and implementation of local sales and marketing measures in cooperation with the sales management
active participation in the hotel team
Representing the hotel manager, manager-on-duty function
your profile
Experience in the gastronomy / hotel sector or a combination of training and initial experience
Knowledge in cost management desirable
Mastery of standard hotel standard software
Consistent customer and service orientation with high quality awareness
Host with pleasure in dealing with people
Strong organizational skills with flexible and creative working methods
very communicative and business fluent
--------------------------------------------------
SELLING REPRESENTATIVE (m / f)
Sales skills, initiative and organizational talent are not unknown attributes to you and you want to make a difference with your personal work? We are looking for a sales representative who will lead our hotels to further success.
The basic requirement is that you can identify with the Rathaushotels product and market it optimally to our existing and future target groups. Your goal must be optimization of room utilization and profit.
Your tasks
New customer acquisition and professional support of the existing clientele
Support the creation and implementation of sales and marketing plans
Market observation and competitor analysis
Representation at fairs and events
Maintaining and managing the customer database
Clarification of customer complaints
Creation of weekly reports
Organization of all sales activities
Handling of meeting and group reservations
Development of creative support strategies as well as independent creation of activities
Preparation / execution and follow-up of promotions and fairs
Care of statistics
Observing new trends and distribution partners
Preparatory activities of online marketing activities
your profile
You have successfully completed training in the hotel industry and / or a degree in hotel or tourism management
Convincing other people gives you pleasure
Enthusiasm for service and hotel industry
Do you enjoy personal customer contact?
Safer working with Microsoft Office, all online portals, Amadeus
Sales skill and persuasiveness
Organizational and personal initiative
A sense of responsibility as well as goal-oriented and customer-oriented working methods
Communication and team skills
-------------------------------------------------- ----------
RECEIVING EMPLOYEES (m / w)
"Newcomers welcome!"
For the front office in our hotel, we are looking for an employee with knowledge in the customer service or the desire to learn this. Working hours require flexibility from a front office employee in the early and late shifts.
Your tasks
Welcome and departure of guests, as well as check-in and check-out
Advice to customers / guests via e-mail and telephone about our offers and room categories
Reservation assumptions, entries and maintenance
Creation of information and brochure material
Creation of daily lists and daily closing
cash management
Compilation of invoices and management of guest bills as well as booking of services on the guest costs
your profile
You have a training in the hotel industry or similar. Newcomers are welcome.
At best, you have gained initial work experience in the front office
Knowledge of a hotel software (eg Amadeus) as well as the MS Office programs are desirable
A friendly and courteous approach to guests, well-groomed appearance and a structured way of working characterize you
Their qualities include flexibility and a high degree of teamwork, but they are also able to work alone
We assume that you always act honest, binding, helpful and responsible
--------------------------------------------------
KITCHENCHEF IN (m / w)
Love to cook. Cooking is not a profession for you, but vocation. You are committed, motivated and, of course, reliable. They enjoy working in a team and mastering challenges together. Quality is not just a phrases for you, because the "Hmm delicious" of the guests conjures a smile in your face. Then you are right with us!
Your tasks:
Control of goods and professional preparation
Checking the tools
Energetic support in the daily business
Find and implement opportunities for improvement
Compliance with HACCP guidelines
Creation of the roster

Your profile:
A completed vocational training as a cook with several years of professional experience
Reliability and assertiveness
Independence and loyalty
Friendly, open and professional acting and acting
load-bearing capacity
Küchenmeister
New ideas and the independent implementation of this
Very good sparking skills: German / Czech
--------------------------------------------------
COOK / COOK (m / w)
To strengthen our team, we are looking for an indefinite cook / cook for our
Hotel. Their activities relate to the usual work in the kitchen,
like preparing and serving a variety of dishes.
You should preferably have experience in cooking and arranging buffets, as there is no a la carte in the hotel.
Your tasks:
All the works that belong to the production of food
Application of working and kitchen techniques
Development of new and creative